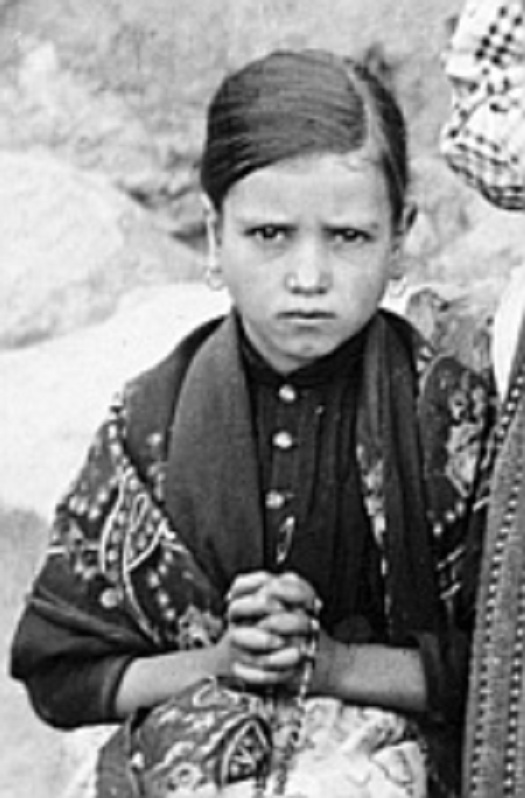 February 20,1920 A hospital in Lisbon, Portugal
Jacinta Martos was only nine years old when she lay dying in a hospital, far away from her family. Her diagnosis was purulent pleurisy. Nurses bustled around the hospital ward, comforting patients. Jacinta listened to patients groaning, but she was silent. Doctors had removed three infected ribs, using only local anesthesia to dull the pain. Few of the nurses knew that she was one of the three visionaries who witnessed the visits of Our Lady to Fatima. Few knew that Jacinta was told by Our Lady that she would die alone in a hospital in Lisbon. In a vision, she was given a choice. Did she want to go to heaven soon or endure more suffering? The little girl decided to offer her intense suffering for the conversion of sinners.
Jacinta died on February 20, 1920, comforted only by her love for Jesus and Our Lady. Four days later, she was buried in a little cemetery in Ourem, surrounded by grieving friends and family. A simple white tombstone was erected over the resting place of Jacinta and her brother, Francisco, who died of the Spanish flu just one year after witnessing the apparitions. A brief inscription was engraved on the stone:
Here lie the mortal remains of Francisco and Jacinta to whom our Lady appeared.
They were laid to rest amid the mountains and fields of a little hamlet in Portugal. They were not forgotten. For ten years, witnesses to the miracle of the sun were interviewed and further investigations conducted. On October 13, 1930 the local bishop granted formal approval of the 1917 apparitions, declaring them "as worthy of credence."
Five years later, the local bishop decided to move the children's remains to a new burial spot in front of the church in Fatima where the children had been baptized. A crowd gathered around the caskets. The bishop opened the lids as part of the transfer. As sunlight fell on Jacinta's face, the bishop took a deep breath. Jacinta's body lay there, almost perfectly preserved.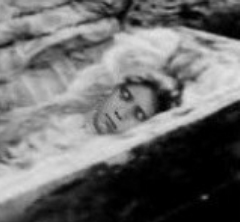 There is more to this story. Someone snapped a photograph of the phenomenon. Eventually, the bishop sent a copy of the photo to her cousin Lucia, who also witnessed the six apparitions. She was now a religious sister cloistered in a Carmelite convent. As you can imagine, seeing the face of her beloved younger cousin stimulated many memories of Jacinta. Lucia sent a letter to the bishop describing her cousin in detail. The bishop was so impressed with Lucia's letter that he told her to write down memories of Jacinta. 
Under obedience to the bishop, Lucia wrote three memoirs that gave detailed eyewitness accounts of the famous visits of Our Lady to Fatima in 1917.
Jacinta and Francisco were canonized on May 13, 2017. Their feast day is celebrated on February 20.