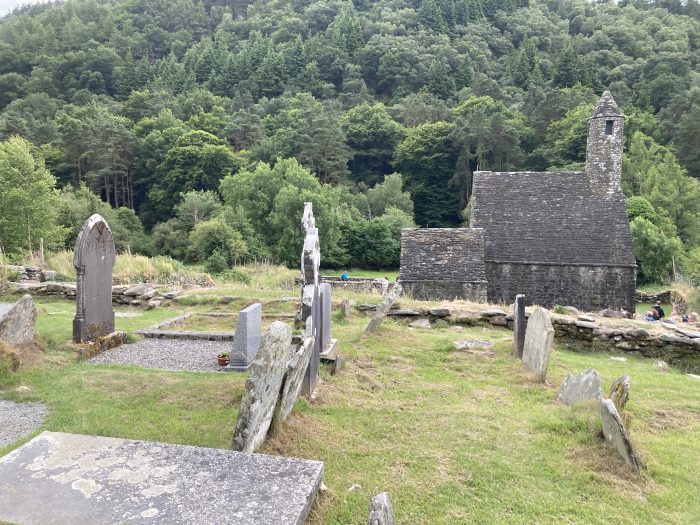 On the first day of our pilgrimage to Ireland, our bus rolled into the parking lot at Glendalough, an early medieval monastic settlement built in the 6th century by St. Kevin.
The landscape of western Ireland is dotted with sheep, stone walls, and monastic ruins. Among the architectural wonders are round towers built hundreds of years ago by monks using limestone from local quarries.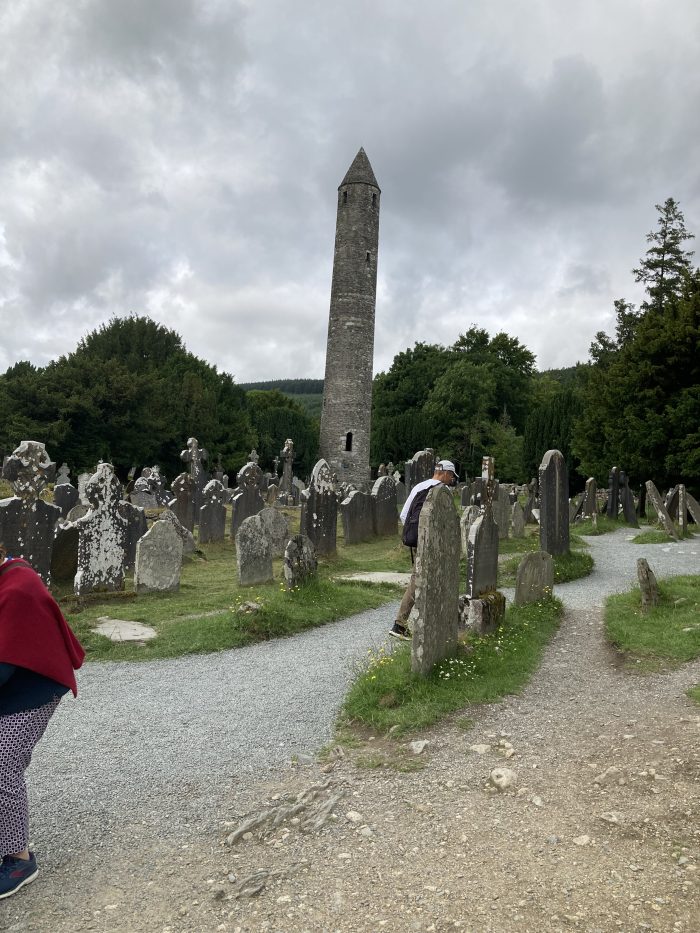 I wandered through the cemeteries, reading messages etched on gravestones. It felt like the dead were talking to me, asking for my prayers. All the markers faced toward the east in expectation for the Second Coming of Jesus at the end of time. Never had a walk among gravestones conveyed this powerful feeling. Cemeteries are a place of waiting. One day Jesus will come again and there will be a resurrection of the dead.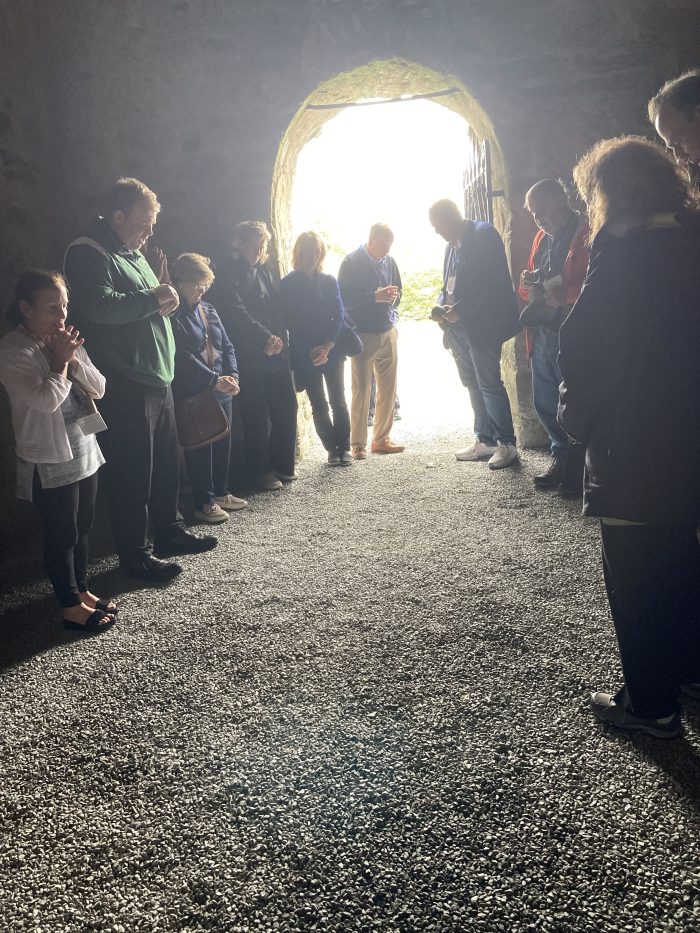 Every Sunday I say the Nicene Creed in which I express my belief in the resurrection of the dead. Have I really thought about what that means?
The resurrection of the dead will precede the Last Judgment. Here is what the Catechism says.
This will be the hour when all who are in the tombs will hear the Son of man's voice and come forth, those who have done good, to the resurrection of life, and those who have done evil, to the resurrection of judgment."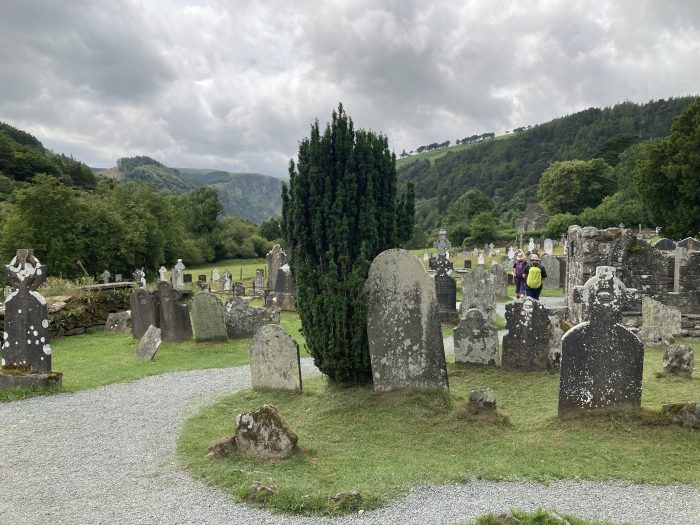 Imagine what these holy grounds looked like back in the heyday of St. Kevin's monastery. It was a bustling community of workshops, guesthouses, an infirmary, farm buildings and dwellings for monks and a large lay population.
Now they all lay buried, waiting for the sound of trumpets at the Second Coming.